Safety, Health & Environment
PT Transkon Jaya Tbk as an economic entity does not only focus and care on business expansion and marketing, but also focuses on improving Performance Management, Occupational Safety and Health. In addition, the company also focuses on its responsibilities to the environment, such as resource sustainability, pollution prevention, climate change mitigation and minimizing environmental impacts due to the company's operational activities. Where this is in line with the Company's mission to be committed to providing and realizing a safe and healthy work environment and environmental conditions that support the Company's business development, as well as carrying out business activities in a professional and open manner by implementing a management system in accordance with established standards.
Showing seriousness in realizing this commitment, PT Transkon Jaya Tbk is currently of obtaining ISO 14001 (Environmental Management) and ISO 45001 (Occupational Health & Safety Management System) Certificates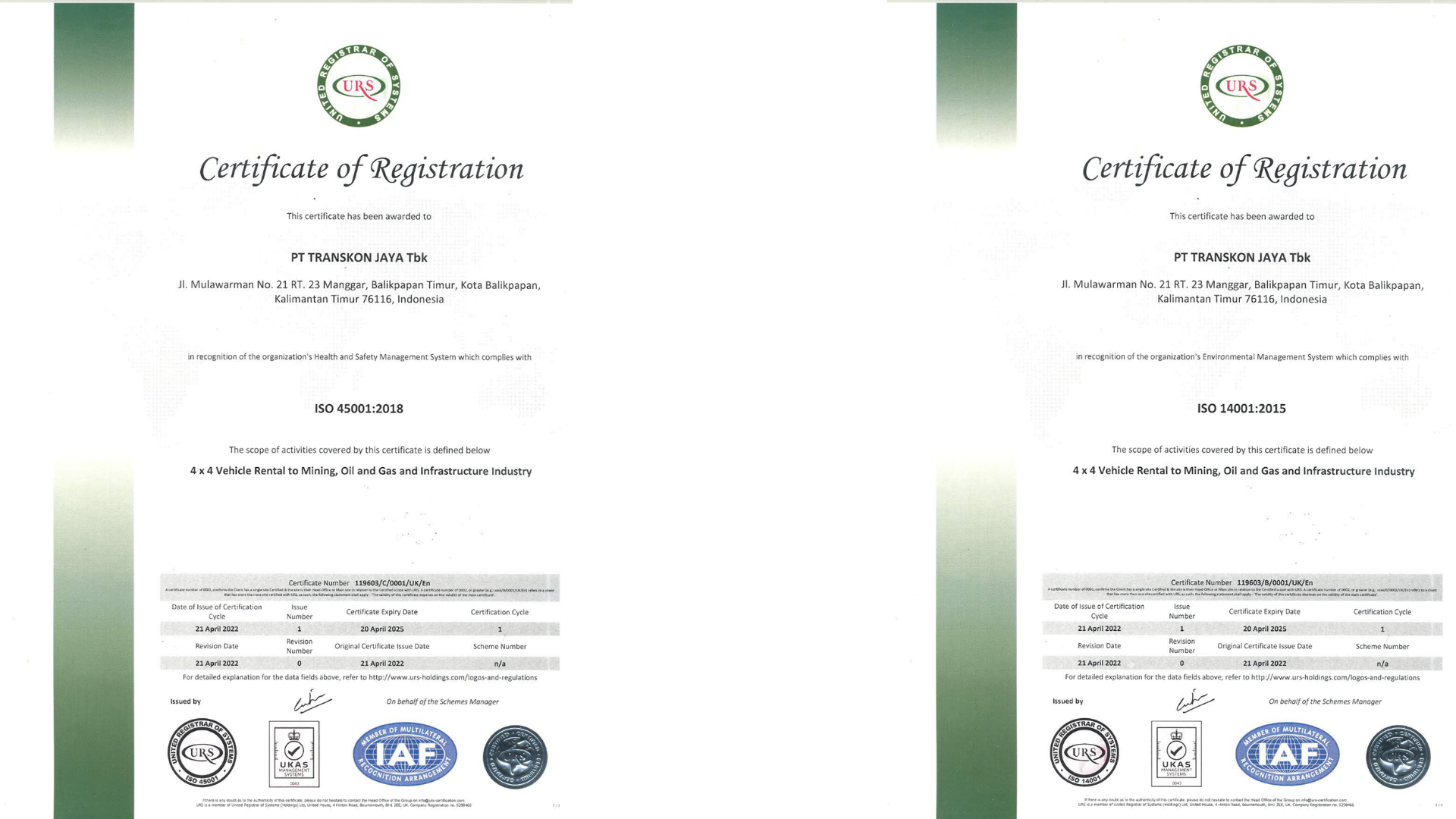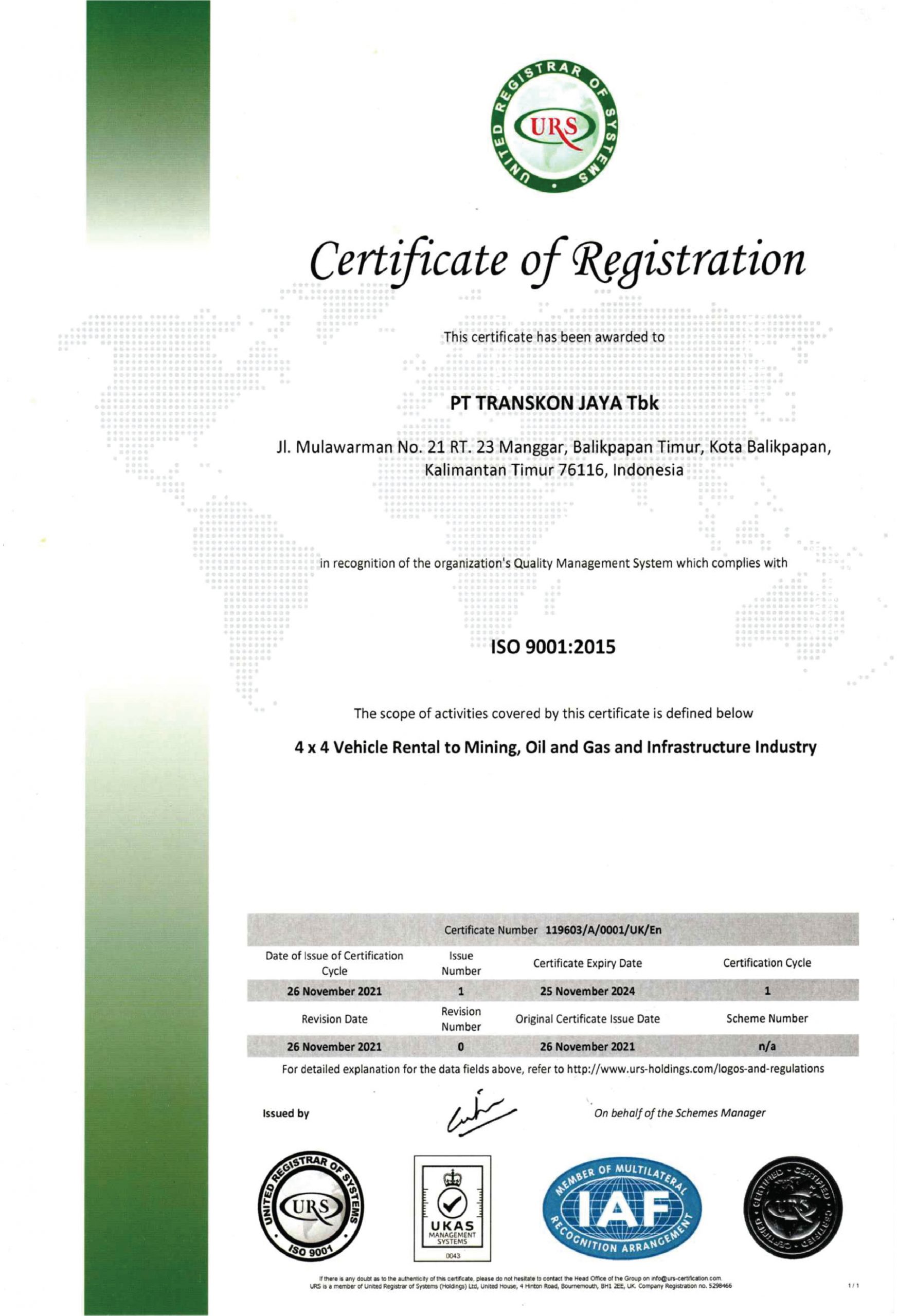 Quality Management System
ISO 9001:2015 is a globally recognized Quality Management Standard developed and published by the International Organization for Standardization (ISO). ISO 9001:2015 helps companies prove their ability to consistently provide products/services that meet the requirements and regulations that apply globally, thus obtaining ISO 9001:2015 strengthens PT Transkon Jaya Tbk's focus in providing services of the highest quality as measured by international standards. In addition, it also provides assurance to customers and prospective customers that the products and services provided by PT Transkon Jaya Tbk have high quality standards. Engaged in Vehicle Rental Specialist, PT Transkon Jaya Tbk realizes that the quality of the vehicles they rent plays an important role in safety and security.
This ISO certification is expected to give more confidence to customers that the company will continue to prioritize the quality of the vehicles it rents.