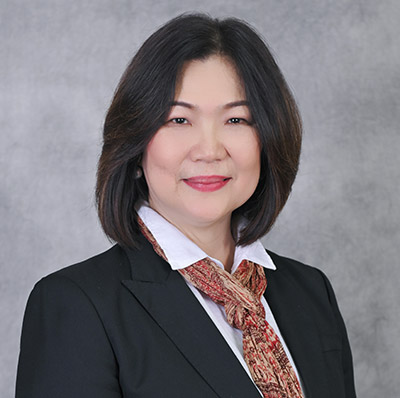 JULIANA THERESIA JIE
President Commissioner
---
Indonesian citizen, 60 years old. Completed the School of Administration and Commerce Out-of School Education Program Department of Accounting and Bookkeeping in the Republic of Indonesia Ministry of Education and Culture in 1981. Completed the education of State High School I Balikpapan – Accounting 1982. She also completed training in Payment Procedures and Tax Reports in 1984 and Accounting training in 1985 at the SGV Utomo Executive Development and Training Center. She also completed English training at the Balikpapan Intensive English Course (BIEC) in 1986
and at the English Language Center by the British Council Singapore in 1990.
Starting her career as Finance Controller at PT Eka Dharma Jaya Sakti, Balikpapan in 1982 – 1988, then becomingGeneral Manager at Pacific Media Singapore based in Singapore in 1989 – 1990. She has served as a Commissioner in several companies including PT Eka Dharma Jaya Sakti in 1989 2004, at PT Indo Truck Utama in 1989-2007 and at PT Fluidcon Jaya during 1997-2007. Since 1995 until now, she has served as President Director of PT Barindo Sinar Mulia. Furthermore, in 1997 – 2016 she served as Commissioner of PT Hidup Baru Perdana Abadi. In 2004 – 2008 she served as Director of Fluidcon Services Pty. Ltd. then in 2019 she served as Commissioner at PT MSJ Investama Abadi until today. She has joined the Company as President Commissioner since 2002 until now.